Filtering unit
Our filtering units equipped with two – three stages, according to the pollutant to be treated and regulations in force, ensure retrieval of coarse particles with guaranteed average efficiency (according to the Ø of the particle and the medium used). The second stage, often final filter, removes the finest particles from the air. The 3rd stage depends on several criteria to be defined during the study.
Additionally, we can equip our products with various optional extras at your request or suggested by us after the feasibility study. (E.g.: frame, RAL, positioning of doors, positioning of bleed valves etc.)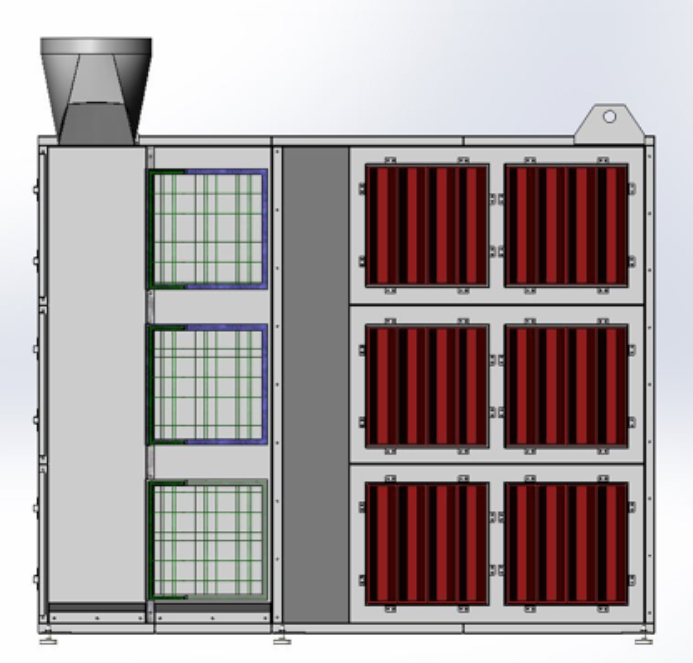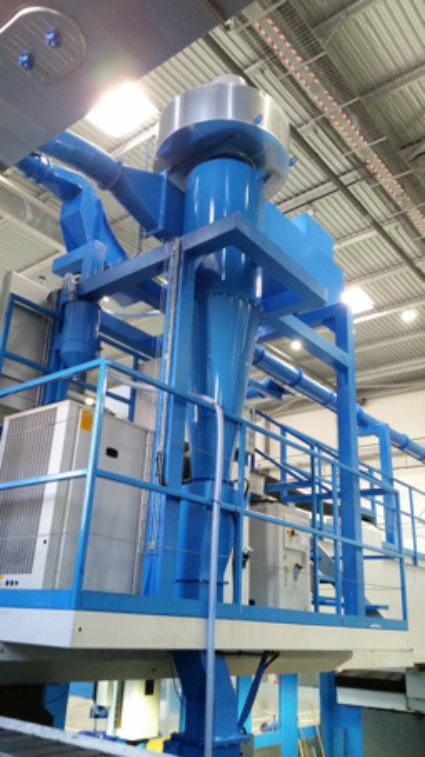 Centrifrugal separator
Our centrifrugal separators are exclusively used for chips. Mainly recommended when transporting chips, we calculate and proportion this product to ensure maximum efficiency according to a well-defined range of particles.
This product reduces blocking of filters, increases their lifetime and reduces care and maintenance costs.
During their removal in the lower part of the separator, chips can be retrieved directly by an open bin, bin with a distribution auger for uniform distribution inside the bin, or closed bin.
Furthermore, a bin fill level detection and warning system can be offered. Allowing automatic feedback when the reference level is reached, this type of device allows you to eliminate the risk of jamming of the installation and automate your bin rotation cycle…
Dust collector
Our dust removal systems with cyclone effect are used for treating dust, including abrasive dust. The inside of the structure contains filters allowing capture of light and volatile particles with a very slow or even no-drop speed.
This product is the ideal solution for treating heavy or fine dust, the media used will depend on the composition of this dust and its particle size.
With the aim of maximising the lifetime of our installations and optimising reduction of the economic and energy impact of our solution, we determine and programme a filter cleaning cycle by pressure jet cleaning both in operation and at rest.
We offer, in addition to this solution, a waste container with manual locking and unlocking equipped with an equal pressure system for removal of dust captured and contained during the operating cycle.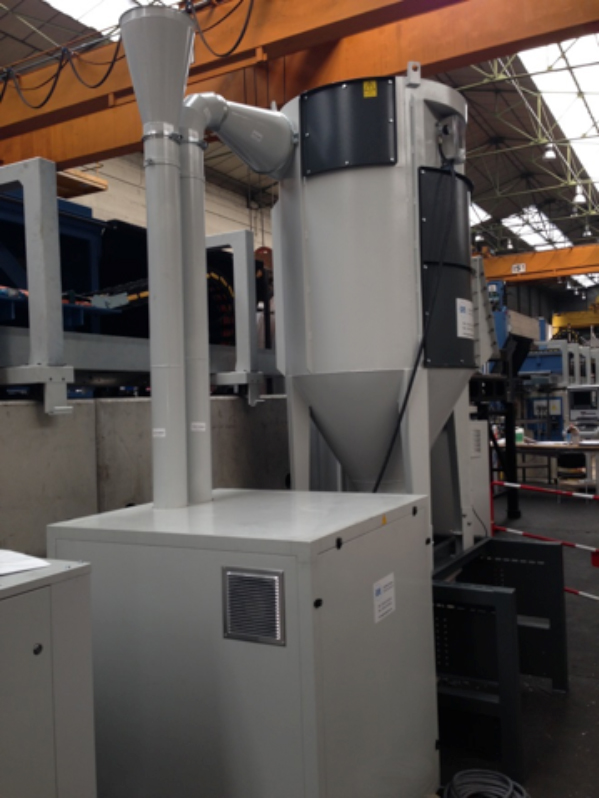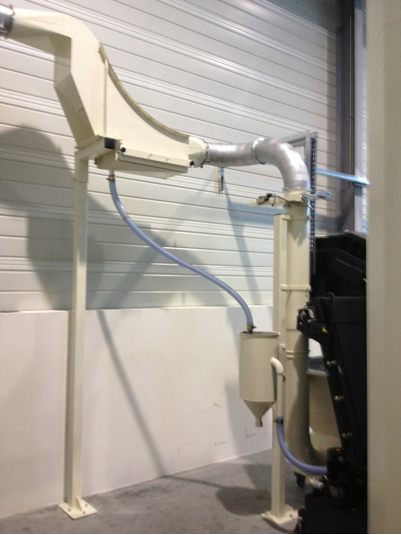 Chip cleaner and separator
Our chip cleaning and separating range, available for any standard diameter, allows, during a wet machining process, separation of the cutting oil introduced with the chips in the air transportation system (95% efficiency).
Of vital importance, it ensures improved general condition of your network downstream of its position, recovers cutting fluid for reuse and requires little maintenance. This product is supplied with its recovery siphon, its connector for siphon/chip cleaner and separator connection and a positioning support.